How to set up a customizable product
Overview
To set up a Shopify product as customizable via LiveArt addon it has to be linked to the appropriate product in Live Art Control Panel. This tutorial showcases how to achieve that.
Main Setup
In Shopify Store
Go to the Products tab in the navigation menu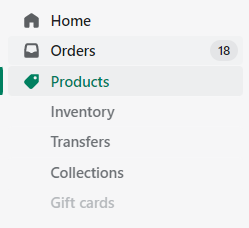 Add a new Shopify Product

Select product type as "LiveArt Product"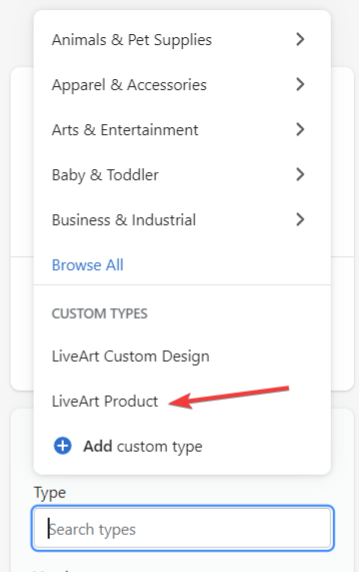 In LACP
In LACP add a new Product.

Select the appropriate Shopify product as the Linked Store Product. Product titles should be the same.

If Shopify product has any sizes configuration, the same should be applied to the LACP product.